Why Choose KiddyKeys®?
Preschool Piano — Let Them Play!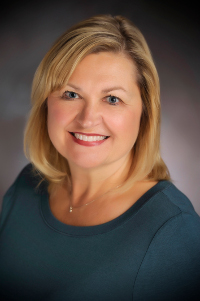 Kris Skaletski
KiddyKeys Owner
"Making every child a Star!"®
View our Scope & Sequence Chart
The leader in piano-based preschool music programming, KiddyKeys is designed to teach music theory concepts and appreciation, providing children with the opportunity for self-expression while exploring and experiencing music through keyboard improvisation.
KiddyKeys offers play-based learning, engaging each child in the learning process. Creative play promotes independent thinking, and an environment rich in hands-on teaching tools leads to enthusiastic learning.
KiddyKeys is completely turnkey — we've done the prep work for you. With over 150 lesson plans, hands-on teaching tools, ease of use, and flexibility, KiddyKeys will prove to be an essential tool in your teaching toolbox.
Uses a curriculum that works in a wide variety of teaching settings, providing you with the freedom and flexibility to choose what works best for you.
Includes exceptional, high-quality, hands-on teaching tools to help create active, engaged learners.
Can be used as a pre-piano method or as a supplement to private piano instruction at your discretion.
Incorporates improvisation and composition on the keyboard for creative development and concept application.
Focuses on educating each child musically, academically, and socially.
Includes flexible license, online training, and teaching options.
Leaves you free to do what you do best — teach!
Supports teachers and provides ongoing access to new materials.
Allows you to determine your locations, hours, and number of classes!
Best of all... the class fees are always yours to keep! KiddyKeys does not require fees per student — there are no monthly fees or royalties!
Learning Is Fun with KiddyKeys®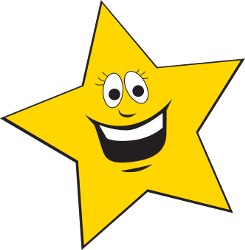 In KiddyKeys classes each child is engaged in the learning process, maximizing their ability to understand and enjoy what they are learning.
As educators we believe:
In the assumed competence of each child we teach.
The measure of success is unique to each child.
Repeated activities build comfort and confidence, the key to success!
Two Programs, Twice the Income Potential
KiddyKeys®
Choose to teach our core curriculum, KiddyKeys, and you'll receive everything you need to teach children ages 2½ to 5. KiddyKeys can be taught in both group and private formats with no requirements for practice or performance, at-home piano or keyboard, or student materials. Students participate independently, and there is always plenty of fun and learning!
KiddyKeys® & Company
Choose to teach KiddyKeys & Company and you'll receive programming for teaching 1½ to 3 year olds with adult participation, for plenty of family fun! Offering all of the benefits of a traditional music and movement class while incorporating educational components, KiddyKeys & Company is the ideal precursor to independent participation in KiddyKeys.
Play is often talked about as if it were a relief from serious learning. But for children play is serious learning. Play is really the work of childhood.
Fred Rogers
Television personality, educator, songwriter, composer